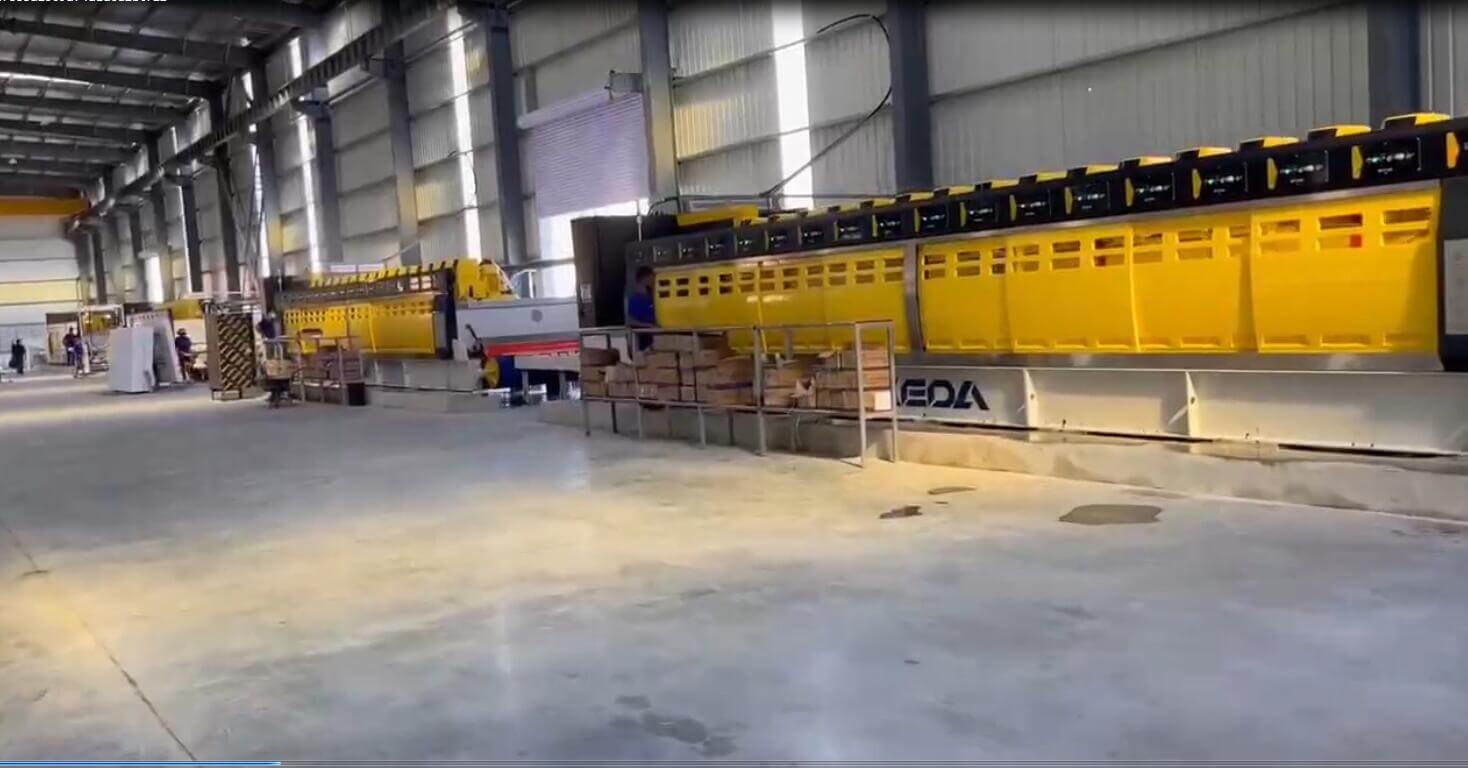 Cooled slabs are sent to the polishing department by the assembly line, where the most advanced polishing equipment is used; after truncation, the thickness of the sheet material will be calibrated using 24 thickness-calibrating heads, Through coarse polishing and fine polishing by 40 grinding heads.the sheet material will be processed to the thickness specified by the customer. Through fine polishing, the surface of the sheet material will have different mirror effects, such as 3D bush-hammered surface,Suede, honed surface with the beauty of obscurity, and the glassy smooth surface.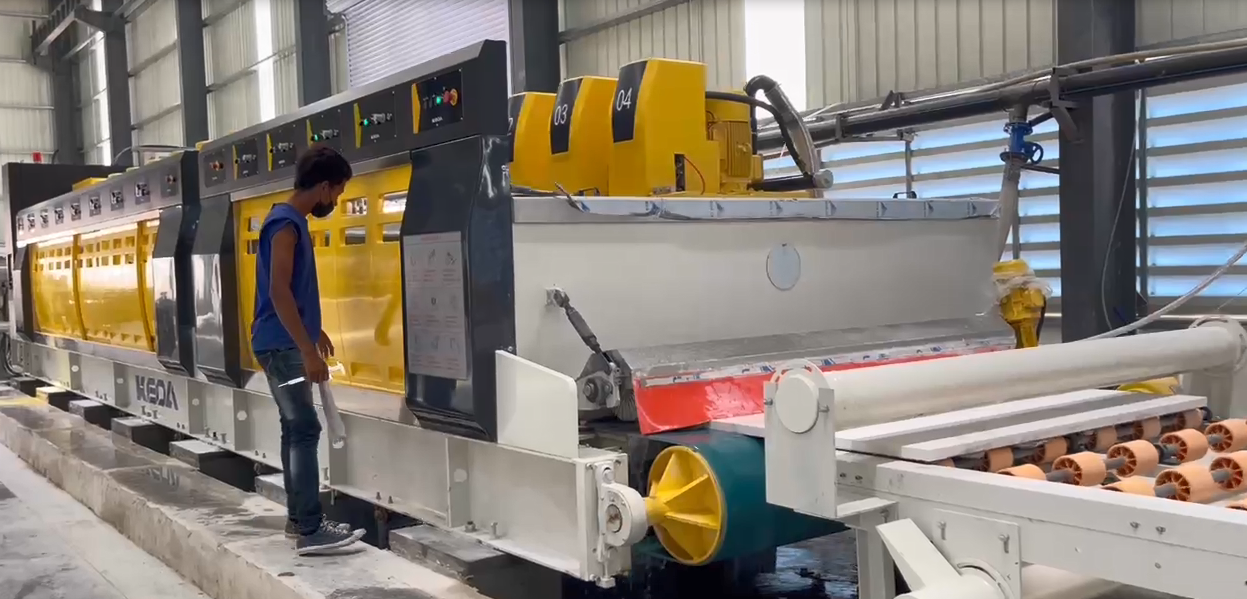 Quality Control for Quartz Surface Polishing And Packing
Before And During Polishing
1. Make sure slabs in correct condition before polishing. Check saw cutting machinery, let everything correct.
2. Test polishing machinery if you are going to change a thickness. Use a disposable slab to test the machinery to make sure it goes correctly as required.
3. Turn on all QC table lights to make sure polished board is within our
4.QC standard. Recheck the quartz surface design. Check size and thickness, if it's correct and with in tolerance. Classify the not qualified board, there only qualified and not qualified, no semi.
Make sure there no any dust before film the board.
Polishing Quartz Stone
The worker who is doing polish has the ability to check all the joint and confirm the quality if meets with the requirement.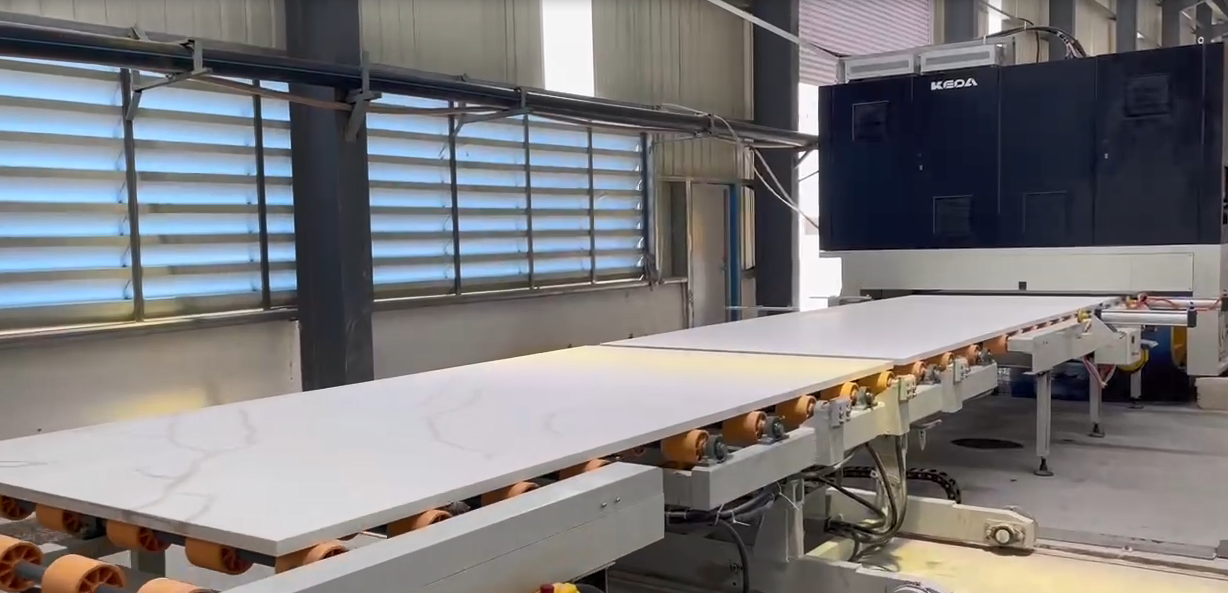 1. We did volume countertops fabrication for quartz surface project. Some are extremely complicated which was even not very familiar with normal workers. Our QC and designer will follow up every details to make it sure.
2. Follow polishing regulation to use different polish pad until get the shinning surface
3. Be responsible for all the joints and angle degree.
4. Has the right to question all the things but also has the responsibility for all the job passed by your hand.
5. QC standard to be the final standard.