1) Raw Material
When it comes to the manufacturing process of engineered quartz stone, the process starts with the manufactured quartz materials selection.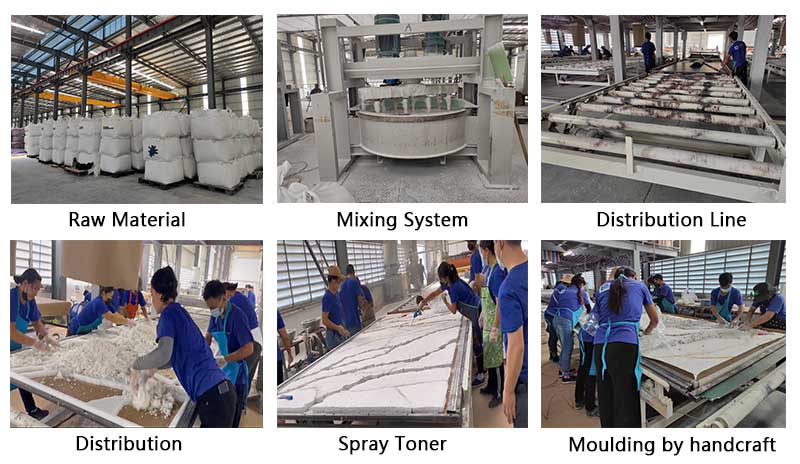 2) Blending
The selected raw quartz is crushed and then, blended under a ratio of 93% quartz aggregates to 7% resin binder along with other additives.
3) Slab Pressing
Furthermore, the mixture will be compacted to form the slabs using the vacuum and vibration method for about 100 seconds at 100 tons pressure. Using this kind of process, it can minimize porosity while decreasing water absorption.
4) Heating
After that, the slabs will undergo the curing process using a kiln at 85 degrees for about half an hour. That is to attain all the necessary properties for stain and impact resistance. To accelerate the curing process, steam or oven can be used. Once this process is completed, the produced slabs will undergo gauging, calibrating, polishing, and then prep up for the packing process.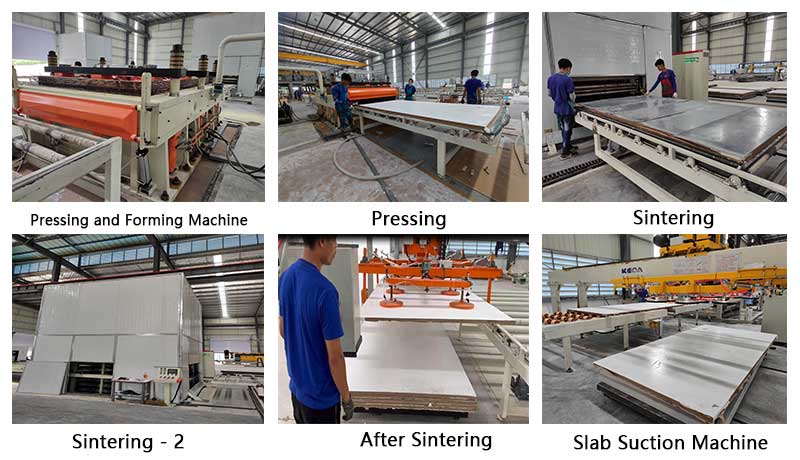 5) Cooling
After curing, the slabs are held upright with the help of a clamp and cooled for 24-36 hours.
6) Trimming
The edges are trimmed and leveled.
7) Quality Verification
With the help of the engineered quartz manufacturing process, there will be consistency and uniformity in the shade and dimension. As a result, it saves time during the construction process. Although the engineered version resembles the natural stone's patterns, it offers a more consistent color, pattern, and texture, and uniform appearance. Besides, since they are man-made, they can be easily fabricated in large sizes, which can result in better aesthetics along with fewer joints.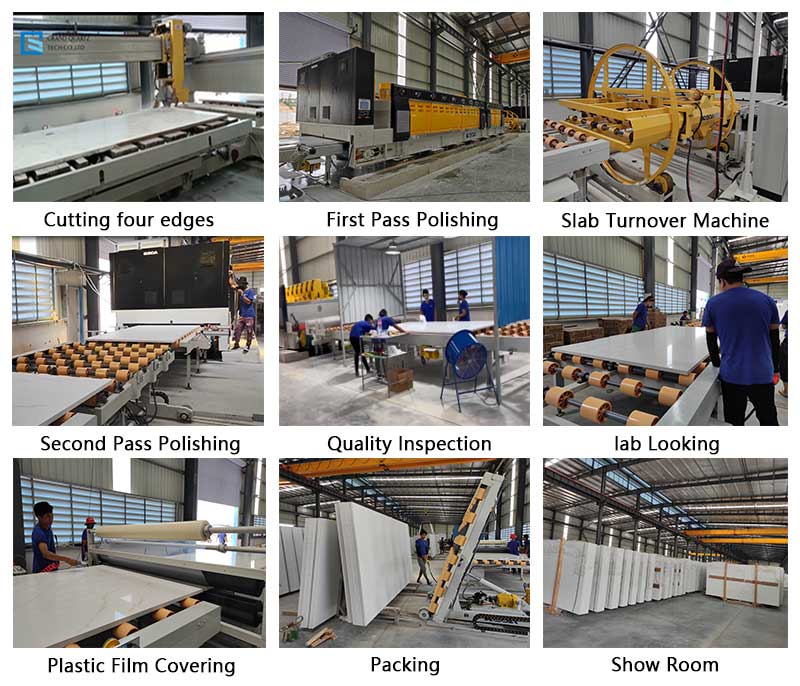 Conclusion
The market for quartz mineral is getting wider, so it is not surprising why the mining and manufacturing process is also progressing. The beauty of quartz is that it is very flexible where it can be used in different applications, from interior design to pieces of jewelry to larger industry. Thus, everyone can expect for high-end use, and separate benefits since quartz undergo a thorough and careful manufacturing process.